Building with Logs Overview


Who has not dreamt about hewing a log home from the wilderness?
Building your dream log home can be an equitable and satisfying experience if your prepared, and a nightmare if your not. There are more than a few half-built dreams that lay rotting in the weather.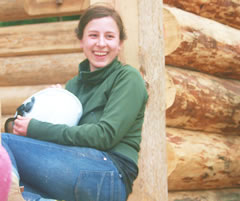 In reality logs are heavy and for this reason historically (notched corner) log buildings were small in size. Today we build bigger structures, requiring heavy lifting cranes, large worksites and substantial labor, hardly doable for the average guy. As a business venture log structures are typically custom design-and-build and therefore vulnerable to the boom-and-bust cycle. There is more to building with logs than just stacking wall logs!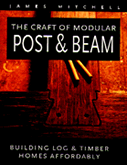 Master Builder, Author and Instructor James Mitchell teaches the traditional methods of Scandinavian scribed notched corner (Laftwerk) and French short log (Piece-sur-Piece) construction together in a modular Post & Beam (Stav og Laft) design. These courses are designed to provide the doable steps and skills to construct a variety of log structure types. Various work stations utilizing innovative jigs enable simultaneous fabrication for increased efficiency and productivity. Learn more skills in less time!
Today log building components are incorporated into timberframe and hybrid housing designs, as such there must be consistency in the method of referencing the connection between them. To marry a log with a timber, a centerline is the only way! The centerline reference method learned in ISBA Log Building is fundamental to the centerline referencing of ISBA Timber Post and Beam and ISBA Timberframe Bents. The 'virtual layout' method and  'mitred joinery' learned in ISBA Log building is fundamental to those exacting methods employed in constructing ISBA Timberframe Hammer Bents. Its all about step-by-step skills building.
Photos Click on photos below for a larger image
ISBA Graduates: James's new log building book will be a follow up to the Master's Guide to Timber Framing and he would like to feature graduate project photos. Please connect with the school at
info@isba.ca
for more information.